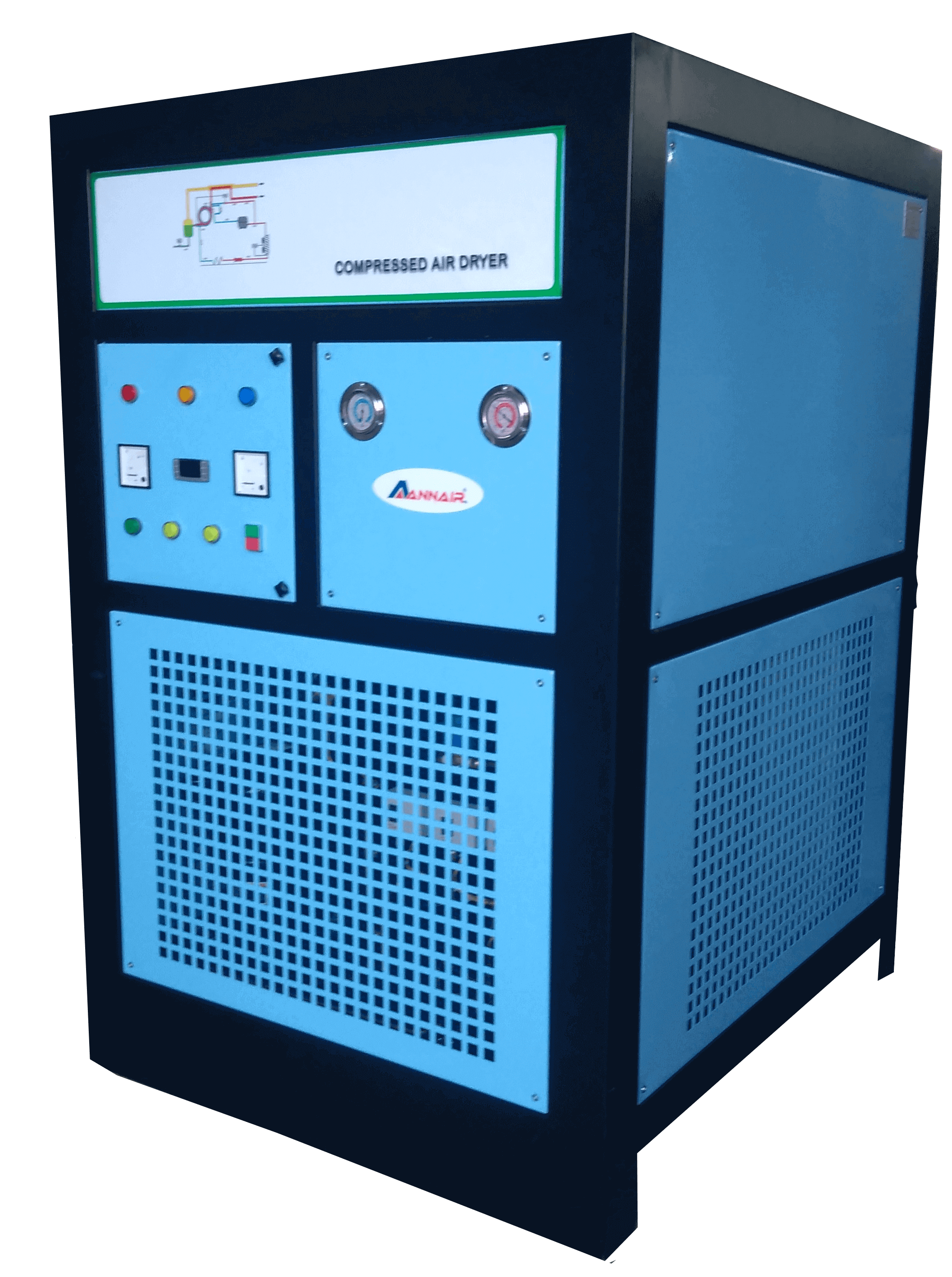 Gold Star Series ( 400 CFM - 2000 CFM)
ANNAIR has developed another most efficient range of Refrigerated Air Dryer series called Gold Star. This high efficient Dryer module can deliver constant dew point at varying load conditions. Main features are
Tube in Tube & Tube / shell type Exchangers.
Hot gas by pass valve with precise mechanical adjustment for constant dew point.
Built with system protectors for electrical & refrigeration systems.
CFC free , eco friendly refrigerant used.
Automatic operation , user friendly & compact size.
Low power consumption.
Compact design , requires less floor space, Micro processor as option.
Range from 300 CFM to 2000 CFM capable to work up to air temperature of 55˚C.