Water Chiller. Water Chiller Manufacturers & Suppliers in India. Water Chiller India. Industrial water Chillers used for cooling of plastics processes and industrial processes.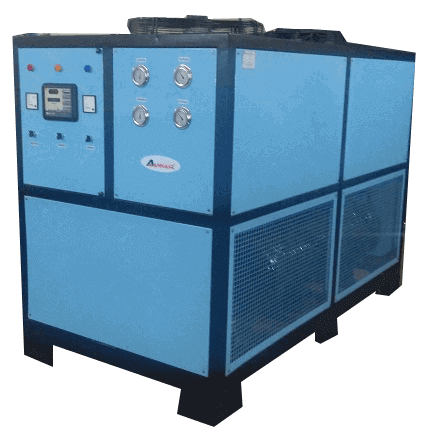 ANNAIR Water Chillers are designed for cooling of process equipments , parts and media in various industries like plastic moulding , PET blowing , CNC machines , water treatment , Packaging machinery etc…
Main Features are
Skid mounted, compact & ready to install.
Fully automatic with controls of reputed brands.
Different options available for cooling module.
Liberally sized fan and high efficiency Fin & tube condensers.
Stainless steel storage tank and internals are available.
Digital temp. indicator for precise operation.
High pressure & volume pumps suitable for round the clock operation.