Presence of moisture is inevitable in air and the same ideally provides a pleasant feeling during a dry summer day. However, when it comes to industrial applications and a certain level of environment required for technical operations, this same presence of moisture in the compressed air proves to be detrimental. Now, the first question that arises in our mind is that why do we need moisture separator for compressed air? Often called the 'fourth utility' after electricity, petrol and gas, compressed air is widely used in several industrial sectors as it plays an important role numerous manufacturing processes and crucial applications. The air here is known to be compressed to a specific pressure and at a certain flow that would provide the right quality and quantity of air flow.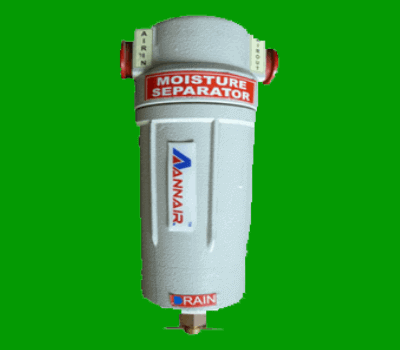 Cent star series Moisture Separator is used for removing bulk water from the compressed air line.
No electricity is used.
Can mount inline.
Particle separation by centrifugal action.
No replacement of cartridges over the period.